Authentication
Keep Your Mind At Peace
Trésor Vintage ensures all our products go through the most rigorous authentication process. Each pre-loved piece is validated by our double authentication procedure.
Double Authentication
Step one: First authentication with our reputable authorised authenticators located globally. Step two: Second authentication using Entrupy, an Artificial Intelligence (AI) technology referencing millions of microscopic surface images and algorithms to proof the authenticity.
keep it real
Authentication Service
Trésor Vintage provides our authentication service to your luxury items. We will provide an authentication report, which includes: the certificate with the item's photo and serial number/ date code, and the age, collection, year of production, and materials of the item where applicable. The authentication report will be sent via email.
Turnaround Time
Standard 24-hour service during weekdays. During weekends and public holiday, the authentication would be on the next possible working day.
Prices
All brands (except Hermès): £50
Hermès (except exotic leather): £130
Postage
Customer pay all tracked and insured postage costs to and from Trésor Vintage's address
Trésor Vintage has ZERO tolerance to any fake or counterfeit goods or any kind. Fake or counterfeit merchandise are illegal, and our team under no circumstances would put these items on our website (https://tresor-vintage.com/) for sale.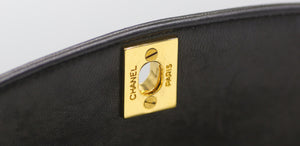 Our team is confident with our authentication procedures, and we promise a full refund if you found our products counterfeit.